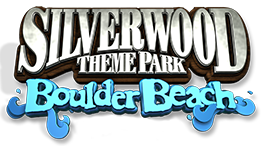 Your grandkids will be jealous.
A theme park can be a great place to work. Think of it — you get to see thousands of smiling faces every single day. At Silverwood, we'll make sure and give you the jobs and hours that you're comfortable with — whether it's greeting guests at the front gate, working at the Information Center, or selling merchandise at one of our retail locations.
The benefits:
Flexible scheduling
Competitive pay
Free admission to the park
Free tickets for friends and family
Job applications for the 2015 Season will be accepted begining on February 1st, 2015.