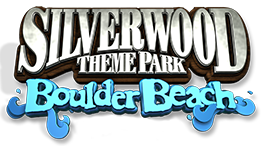 Hiring Fairs
Interested in what a Silverwood Job may have in store for you? Make sure you attend one of our Hiring Fairs to learn more and get the jump on what may be your most interesting and exciting job yet.
After applying online please attend one of our hiring fairs
June 4th - Noon to 2 PM

Hiring Fairs will be held at Silverwood Theme Park

27843 N. Hwy 95 Athol, Idaho 83801

You MUST complete an online application PRIOR to attending the hiring fair.
Cast Members who worked during the 2015 season and wish to return to the same department should contact Human Resources prior to attending the hiring fair. You may be eligible to "skip" the hiring fair. If you wish to return in a different department, you will need to attend the job fair. Human Resources: 208-683-3400, ext 4400 or direct dial 208-216-4045.
Silverwood Theme Park is an Equal Opportunity Employer. If you need reasonable accommodations to complete an application please contact our Human Resources Office at 208-683-3400, ext 4400 or direct dial 208-216-4045.
System will be available starting January 1st.
Get ready for a fun, challenging, and rewarding summer job.
| | | |
| --- | --- | --- |
| | | |