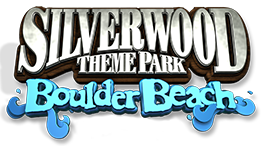 Frequently Asked Questions
Q: "How old do you have to be to work at Silverwood?"

A: Most positions require a minimum age of 16, however a limited number of positions for those age 14 and 15 are available. Some positions have other age requirements. See department /job descriptions for individual requirements.

Q : "What type of certification do lifeguards require?"

A: All Boulder Beach life guards are certified under the IAM/StarGuard Program. No previous Lifeguarding experience necessary. All training and licensing done through Silverwood Theme Park. Swim Test required. Boulder Beach conducts certification programs in the spring and early summer for all employees hired as lifeguards.

Q: "When do I get paid?"

A: Silverwood's employees are paid every other week on Friday.

Q: "How many hours will I work each week?"

A: The average work week at Silverwood is 30-40 hours per week for employees 16 or older. Of course these hours are based on park attendance and are different in each department. The end of July to Labor Day weekend is our busy season and your hours may increase as requested during these months.

Q: "How much do you pay?"

A: Starting pay can vary by department and job duty. All positions pay a minimum of $8.50 per hour.


Q: "What is the uniform deposit?" "Do I have to purchase a uniform?"

A: Our image to our guests is very important to us at Silverwood. Employees will be required to purchase uniform items at discounted rate. Amounts vary by department and position. Some "costumes" will require a refundable deposit.
Q: "How do I contact Silverwood for more employment information?"

A: Email Human Resources at hr@silverwoodthemepark.com or call the Human Resource office at 208) 683-3400 ext 4400 or (208) 216-4065.

Q: "What is a job fair?"

A: Job fairs are held at Kootenai County Fairgrounds for applicants to have a chance to fill out an application and interview with different department managers. Silverwood's Job Fairs are your opportunity to interview with hiring departments. An application must be completed online prior to attending the job fair.

Q: "When will job fairs be held?"

A: Please check the job fair page for details.
Q: "How will I know if I am hired?"

A: If you are hired, the department manager will contact you and offer the position.

Q: "What happens after I am hired?"

A: The department manager fills out an employee agreement form with the employee and gives the employee an employment packet to fill out. The employee fills out the paperwork and turns it into HR. The employee then must read and successfully pass a test on the Silverwood Seasonal Employee Manual, and turn in the completion certificate to HR. HR also schedules the orientation training for the employee after all paperwork is turned in. The employee goes to the orientation training, pays a uniform deposit, and receives his or her uniform. The employee is then ready for department training and scheduling.

Q: "How many applications should I submit?"

A: One application each season is all you need to submit. Applications remain active for 90 days. Employees can update their applications online at any time, which restarts the 90 day clock. Silverwood hires throughout March, April, May, June, July, and August. Applicants should not get discouraged if they are not hired at the beginning of the season. Silverwood employs over 1,300 seasonal employees each year.